Interior Home Remodeling Contractor in Buffalo, NY
If you step into a home in Buffalo and feel impressed by the quality of its renovations, there is a good chance that you are inside a home renovated by the team of expert home remodeling contractors at Braendel. As with all of our services, we give our unwavering guarantee that we will carry out all home remodeling jobs properly, efficiently, and at a reasonable price.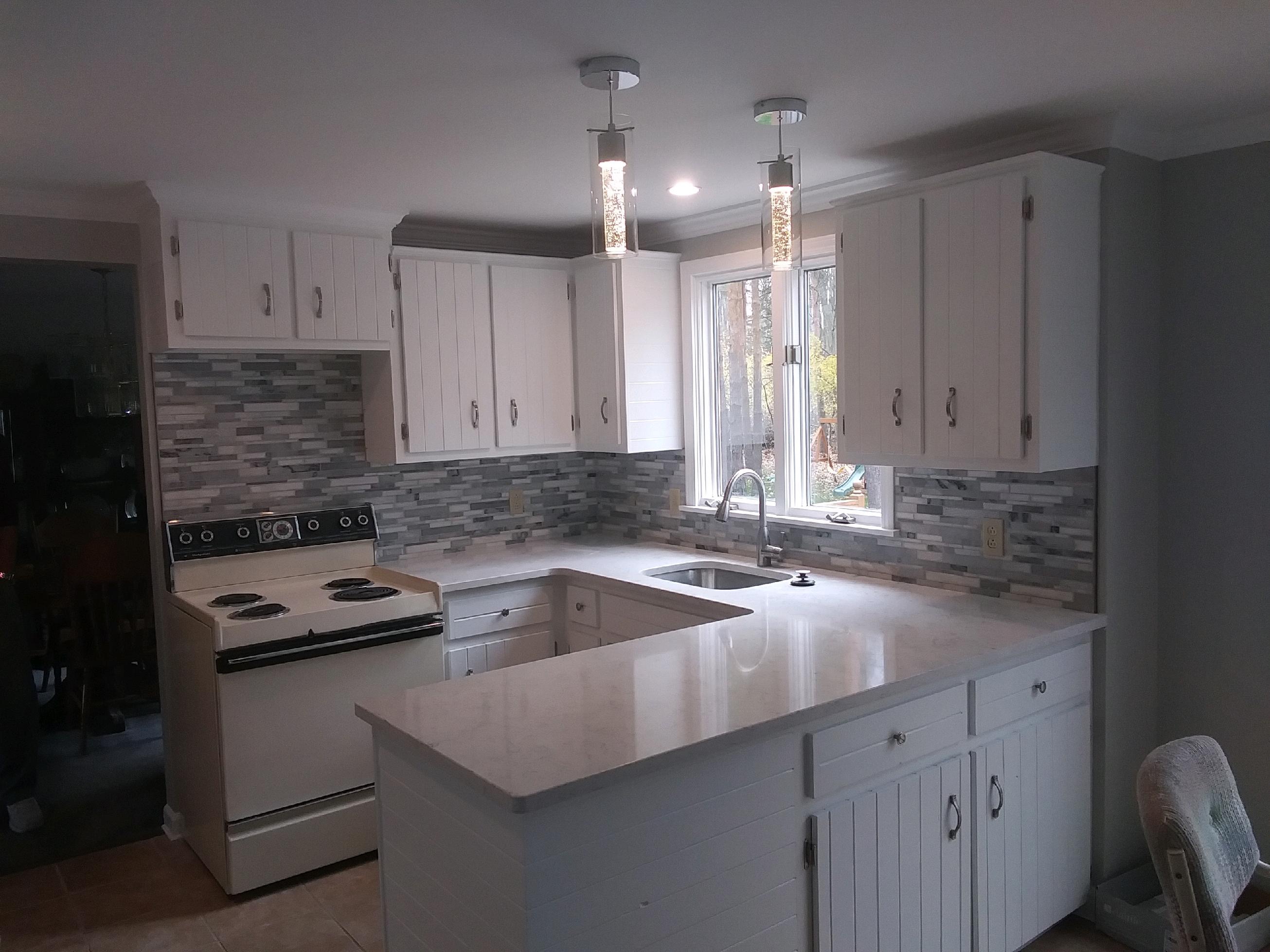 Our Services – The Best Home Remodeling Buffalo, NY Has to Offer
Braendel is a full-service and locally-owned home remodeling company that specializes in kitchens, bathrooms, basements, and complete home additions. If it's inside (or even outside) your home, we can help renovate it to its full potential. By putting your faith in us, you are committing to having the best home remodeling Buffalo has to offer.
Some of our most popular home remodeling services are listed below. If you are looking to have something done at your home that isn't listed, give us a call! Our experienced contractors in Buffalo, NY are up to any challenge. 
Staining and refinishing natural wood
We are experts with the right combination of skills and equipment to revitalize your wood floors and recapture their original luster and shine – without any lingering odors, dust, or mess.
Design consultation
Our personable professionals actively listen to your thoughts and ideas. They then shine those conversations through the lens of their experienced mind – formulating designs and strategies that can best bring the vision of your completed project to life.
Basement remodeling
Basements are often stereotyped as damp, dark, and grimy but we believe that they have the potential to be far more than that. At Braendel, our team members can work with your vision to remake your basement into a fabulous living space.
Decks, steps, porch additions, and remodeling
Our home remodeling contractors are capable of designing and remodeling your decks, and porches to suit your style and your budget. We can even convert your decks and porches so that they can accommodate accessibility features.
Kitchen and bathroom remodeling
From custom cabinets to high-quality contemporary fixtures, we have the kind of home remodeling contractors Buffalo residents can rely on to help make these spaces unique, functional, and robust.

We had our bathroom remodeled by Braendel and are very pleased with the job they did. Their workers are highly skilled and quite personable.
Gary
I have asked them multiple times to paint my house. The wall came out looking perfectly. The people are responsible and the price was reasonable.
Chunyun Liu
We recently had the exterior of our house and shed painted and were very happy with the quality of the work and the price was reasonable.

If there was anything keeping us from a 5 star rating it was only the time it took to complete. We were originally quoted 3 days but it took about a week. I got the impression they were a little tight on staff.

I will say Tom and Rob were very friendly and professional and did very good work! The few minor concerns and touch ups we had were addressed the same day we brought them up. Good job guys!
Jayson Canfield
I could not be happier. They painted the entire exterior and detached garage. These guys transformed my house from an embarrassing eyesore to the best looking house on the block. Got exactly what I wanted. I would not hesitate to hire them again.
Tom Rhea
The staff and service personnel at Braendel's are the best I have ever experienced. They are very thorough when it comes to the work performed as well as cleaning up afterward.

The prices for the service are very competitive as well.
Robert H.
Start Your Project Today!