Interior Home Remodeling Contractor in Buffalo, NY
If you step into a home in Buffalo and feel impressed by the quality of its renovations, there is a good chance that you are inside a home renovated by the team of expert home remodeling contractors at Braendel. As with all of our services, we give our unwavering guarantee that we will carry out all home remodeling jobs properly, efficiently, and at a reasonable price.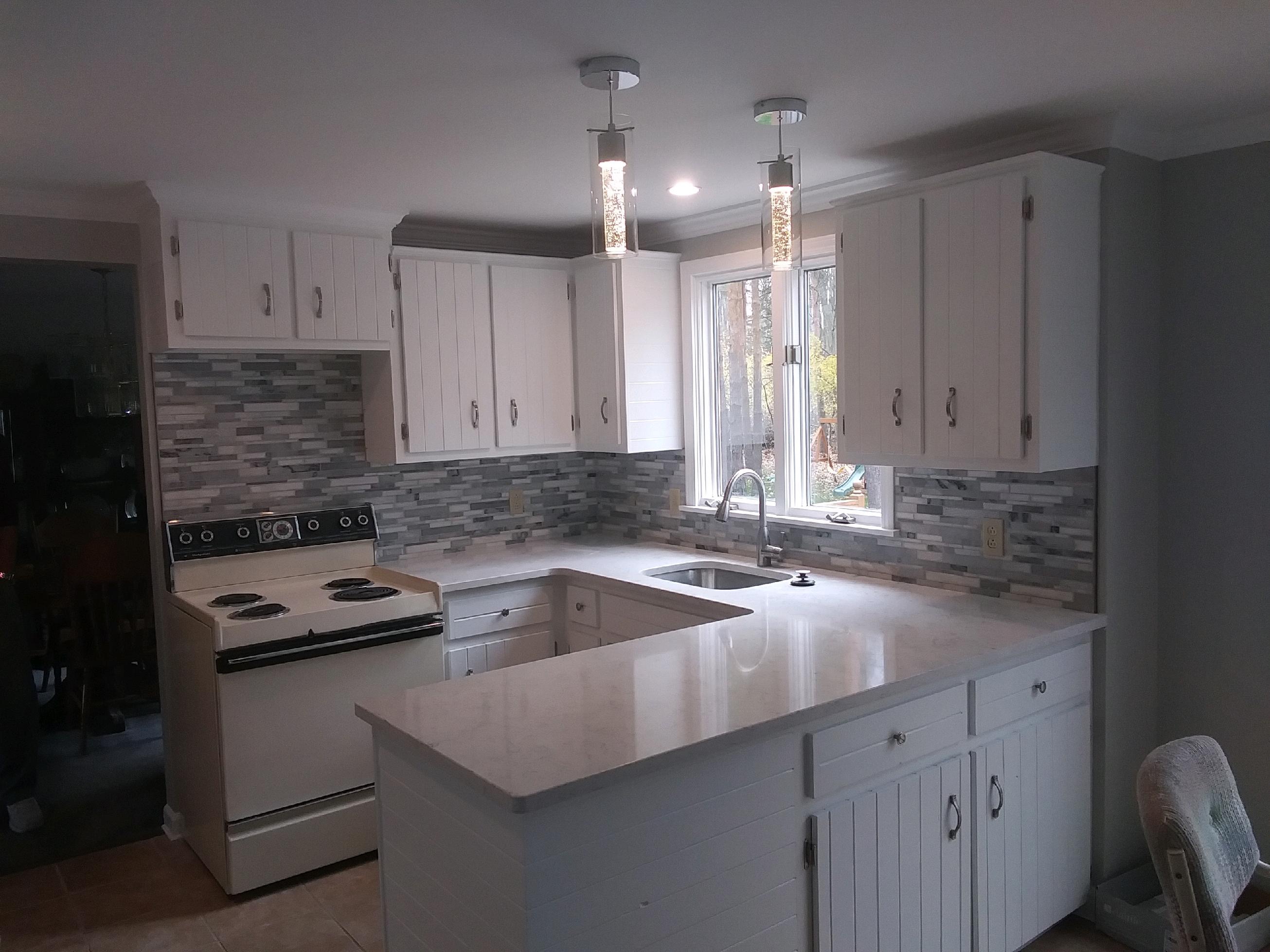 Our Services – The Best Home Remodeling Buffalo, NY Has to Offer
Braendel is a full-service and locally-owned home remodeling company that specializes in kitchens, bathrooms, basements, and complete home additions. If it's inside (or even outside) your home, we can help renovate it to its full potential. By putting your faith in us, you are committing to having the best home remodeling Buffalo has to offer.
Some of our most popular home remodeling services are listed below. If you are looking to have something done at your home that isn't listed, give us a call! Our experienced home remodeling contractors are up to any challenge. 
Staining and refinishing natural wood
We are experts with the right combination of skills and equipment to revitalize your wood floors and recapture their original luster and shine – without any lingering odors, dust, or mess.
Design consultation
Our personable professionals actively listen to your thoughts and ideas. They then shine those conversations through the lens of their experienced mind – formulating designs and strategies that can best bring the vision of your completed project to life.
Basement remodeling
Basements are often stereotyped as damp, dark, and grimy but we believe that they have the potential to be far more than that. At Braendel, our team members can work with your vision to remake your basement into a fabulous living space.
Decks, steps, porch additions, and remodeling
Our home remodeling contractors are capable of designing and remodeling your decks, and porches to suit your style and your budget. We can even convert your decks and porches so that they can accommodate accessibility features.
Kitchen and bathroom remodeling
From custom cabinets to high-quality contemporary fixtures, we have the kind of home remodeling contractors Buffalo residents can rely on to help make these spaces unique, functional, and robust.

I have been dealing with Jeff from Braendel for 3 years now. They painted my historic 1851 home deep in the heart of Allentown NY. They were the best quote(Always get quotes to make sure even the suggested are fair), They did the job clean w/o us even being bothered of their presence. I had a few small spots 2 years later that were peeling and Jeff had his crew come out and do touch ups no questions asked. I know that this stuff is expected when you hire someone, but if you have ever hired out for a job this is not always the case. I give them 2 thumbs up and I am very picky having been in the customer service industry my whole life. I hope this helps in this emotional decision.
Brandon Chase
Great experience. I had them paint all the windows, doors, trim, deck and exterior wood. i certainly cant speak to the whole crew, but the two guys assigned to my job were top notch, experienced and professional.

Jeff was easy to deal with an a good communicator.
Dick Trigilio
I just have to tell you all at Braendel Painting & Services that I cannot believe my house could look so good. I just had the best compliment from people working on my furnace that my house looks beautiful! The painting over the brick is exactly what I needed. Jose, Hassan and Alex were a pleasure to work with. The heat was unbearable and they were here early in the am every day. You guys are amazing. Thank you to all! Job well done!
Deb
Jeff and Dan gave us an estimate that was very descriptive in what exactly they were going to do. When it came to having the job done Mike and Bryan did an excellent job and they made sure everything was perfect before moving onto the next room. It's really nice to see such hard workers who take the time to do things right in this rush society.
Bill Doll
Quality work at a fair price. Great job! Highly recommended!
Danny Radel
Start Your Project Today!