Interior Home Remodeling Contractor in Buffalo, NY
If you step into a home in Buffalo and feel impressed by the quality of its renovations, there is a good chance that you are inside a home renovated by the team of expert home remodeling contractors at Braendel. As with all of our services, we give our unwavering guarantee that we will carry out all home remodeling jobs properly, efficiently, and at a reasonable price.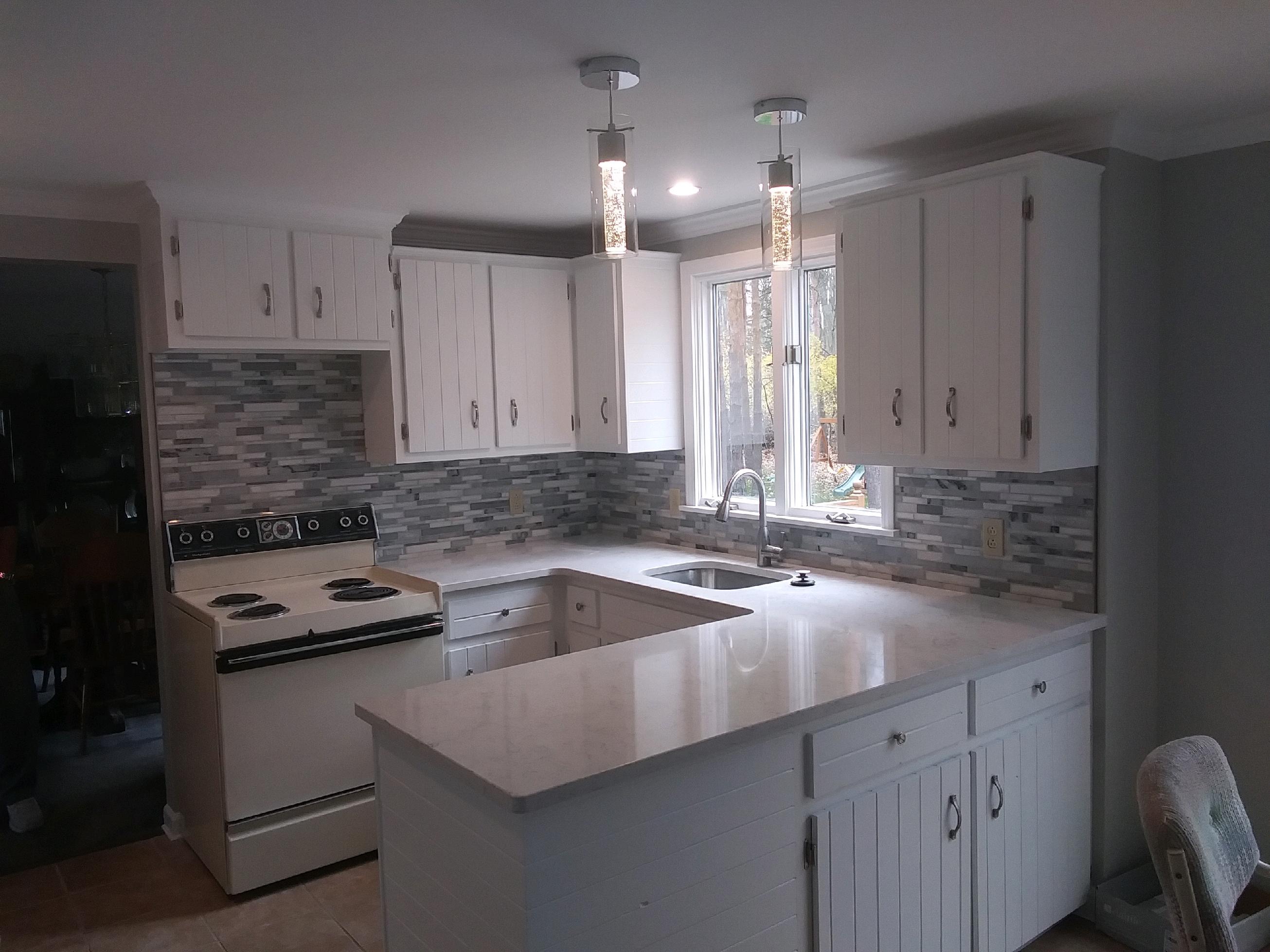 Our Services – The Best Home Remodeling Buffalo, NY Has to Offer
Braendel is a full-service and locally-owned home remodeling company that specializes in kitchens, bathrooms, basements, and complete home additions. If it's inside (or even outside) your home, we can help renovate it to its full potential. By putting your faith in us, you are committing to having the best home remodeling Buffalo has to offer.
Some of our most popular home remodeling services are listed below. If you are looking to have something done at your home that isn't listed, give us a call! Our experienced home remodeling contractors are up to any challenge. 
Staining and refinishing natural wood
We are experts with the right combination of skills and equipment to revitalize your wood floors and recapture their original luster and shine – without any lingering odors, dust, or mess.
Design consultation
Our personable professionals actively listen to your thoughts and ideas. They then shine those conversations through the lens of their experienced mind – formulating designs and strategies that can best bring the vision of your completed project to life.
Basement remodeling
Basements are often stereotyped as damp, dark, and grimy but we believe that they have the potential to be far more than that. At Braendel, our team members can work with your vision to remake your basement into a fabulous living space.
Decks, steps, porch additions, and remodeling
Our home remodeling contractors are capable of designing and remodeling your decks, and porches to suit your style and your budget. We can even convert your decks and porches so that they can accommodate accessibility features.
Kitchen and bathroom remodeling
From custom cabinets to high-quality contemporary fixtures, we have the kind of home remodeling contractors Buffalo residents can rely on to help make these spaces unique, functional, and robust.

We bought our home 18 years ago and I can honestly say that it has never looked better! We have a Tudor style home with cedar siding and stucco. They were very thorough. Our home was a few years over due for a new paint job and they made sure it received the extra care it needed. The people were so responsive from start to finish. The crew was friendly & professional. They finished in the time that they said it would take and everything was completely cleaned up when they left. I am just thrilled with the outcome.
Elaine James
Jeff and Dan were easy to work with and the only contractor that understand my budget constraints and worked with me. They completed several projects for me in 2019. I wish I found them first! I initially contacted Braendel for interior & exterior painting, then expanded to several projects. All the workers were pleasant and helpful. Of the 10 + contractors I've hired for extensive work, he & 1 other are the only ones that started and finished when they said they would. Also, on time each day. Note - The only issue is the pricing for painting was higher than anyone else but would not deter me hiring.
Margaret Moriarity
Quick work and reasonable
Deb Delaney
Quality work at a fair price. Great job! Highly recommended!
Danny Radel
Braendel did an excellent job with our interior painting, installation of recessed ceiling lights and ceiling fan. The whole team was very professional. From start to finish they paid attention to detail. Will definitely contact again for all home improvements.
JT W
Start Your Project Today!