Historical Restoration Services
From the 20th Century Club, City Hall & Alling & Cory Buffalo Warehouse, Buffalo is proud of its history and the historic buildings that remain to tell the story. Along with these magnificent buildings are thousands of historic homes all over Erie County which are just as historic and beautiful. When it comes time to renovate such a place, it needs special care and attention that you'd be unwise to trust to just any contractor. From sanding, repairs, priming, reglazing, recaulking, painting & tiling we can restore your historic home or building back to its former glory and grandeur.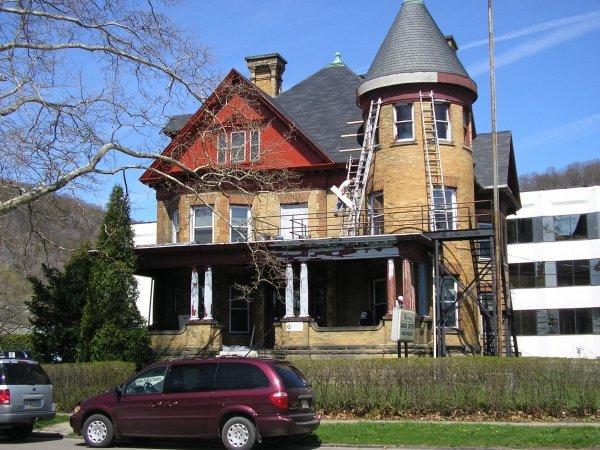 Structural Restoration and More
We match our youthful energy with an "old-timer" skillset that allows us to successfully take on historical restorations all over western New York. Come to us for brickwork, sandblasting, painting, carpentry, and any other structural restoration work you are considering. We have the expertise to update a building's structural integrity while keeping its historical integrity intact.

Great salesman and price was right
Ronald Maccarl
Jeff and Dan were easy to work with and the only contractor that understand my budget constraints and worked with me. They completed several projects for me in 2019. I wish I found them first! I initially contacted Braendel for interior & exterior painting, then expanded to several projects. All the workers were pleasant and helpful. Of the 10 + contractors I've hired for extensive work, he & 1 other are the only ones that started and finished when they said they would. Also, on time each day. Note - The only issue is the pricing for painting was higher than anyone else but would not deter me hiring.
Margaret Moriarity
Painted the house and garage! They did an excellent job. On time and cleaned up! Would recommend!
Jacqueline Blackley
I just have to tell you all at Braendel Painting & Services that I cannot believe my house could look so good. I just had the best compliment from people working on my furnace that my house looks beautiful! The painting over the brick is exactly what I needed. Jose, Hassan and Alex were a pleasure to work with. The heat was unbearable and they were here early in the am every day. You guys are amazing. Thank you to all! Job well done!
Deb
I have been dealing with Jeff from Braendel's for 3 years now. They painted my historic 1851 home deep in the heart of Allentown, New York. They were the best quote. They did the job clean without us even being bothered of their presence. I had a few small spots 2 years later that were peeling and Jeff had his crew come out and do touchups with no questions asked.

I know that this stuff is expected when you hire someone, but this is not always the case. I give them 2 thumbs up and I am very picky, having been in the customer service industry my whole life. I hope this helps in this emotional decision.
Brando Snyder
Start Your Project Today!