Historical Restoration Services
From the 20th Century Club, City Hall & Alling & Cory Buffalo Warehouse, Buffalo is proud of its history and the historic buildings that remain to tell the story. Along with these magnificent buildings are thousands of historic homes all over Erie County which are just as historic and beautiful. When it comes time to renovate such a place, it needs special care and attention that you'd be unwise to trust to just any contractor. From sanding, repairs, priming, reglazing, recaulking, painting & tiling we can restore your historic home or building back to its former glory and grandeur.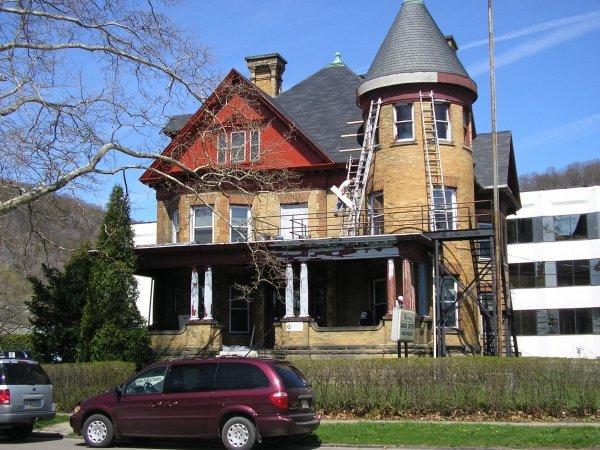 Structural Restoration and More
We match our youthful energy with an "old-timer" skillset that allows us to successfully take on historical restorations all over western New York. Come to us for brickwork, sandblasting, painting, carpentry, and any other structural restoration work you are considering. We have the expertise to update a building's structural integrity while keeping its historical integrity intact.

Great experience. I had them paint all the windows, doors, trim, deck and exterior wood. i certainly cant speak to the whole crew, but the two guys assigned to my job were top notch, experienced and professional.

Jeff was easy to deal with an a good communicator.
Dick Trigilio
I could not be happier. They painted the entire exterior and detached garage. These guys transformed my house from an embarrassing eyesore to the best looking house on the block. Got exactly what I wanted. I would not hesitate to hire them again.
Tom Rhea
Braendel power washed and painted my home and installed new porch railings and pillars they exceeded my expectations and paid attention to every detail. I have used them in the past when they gutted my kitchen and painted my cupboards. I definitely will use them again when I plan my next home project. Thank you for your professionalism and detail you are awesome.
Mary Lubniewski
I have asked them multiple times to paint my house. The wall came out looking perfectly. The people are responsible and the price was reasonable.
Chunyun Liu
Quick work and reasonable
Deb Delaney
Start Your Project Today!