Historical Restoration Services
From the 20th Century Club, City Hall & Alling & Cory Buffalo Warehouse, Buffalo is proud of its history and the historic buildings that remain to tell the story. Along with these magnificent buildings are thousands of historic homes all over Erie County which are just as historic and beautiful. When it comes time to renovate such a place, it needs special care and attention that you'd be unwise to trust to just any contractor. From sanding, repairs, priming, reglazing, recaulking, painting & tiling we can restore your historic home or building back to its former glory and grandeur.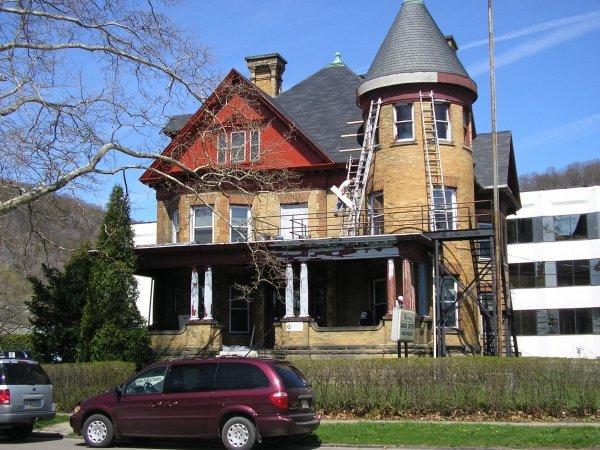 Structural Restoration and More
We match our youthful energy with an "old-timer" skillset that allows us to successfully take on historical restorations all over western New York. Come to us for brickwork, sandblasting, painting, carpentry, and any other structural restoration work you are considering. We have the expertise to update a building's structural integrity while keeping its historical integrity intact.

The staff and service personnel at Braendel's are the best I have ever experienced. They are very thorough when it comes to the work performed as well as cleaning up afterward.

The prices for the service are very competitive as well.
Robert H.
We had our bathroom remodeled by Braendel and are very pleased with the job they did. Their workers are highly skilled and quite personable.
Gary
Quality work at a fair price. Great job! Highly recommended!
Danny Radel
Quick work and reasonable
Deb Delaney
I have been dealing with Jeff from Braendel for 3 years now. They painted my historic 1851 home deep in the heart of Allentown NY. They were the best quote(Always get quotes to make sure even the suggested are fair), They did the job clean w/o us even being bothered of their presence. I had a few small spots 2 years later that were peeling and Jeff had his crew come out and do touch ups no questions asked. I know that this stuff is expected when you hire someone, but if you have ever hired out for a job this is not always the case. I give them 2 thumbs up and I am very picky having been in the customer service industry my whole life. I hope this helps in this emotional decision.
Brandon Chase
Start Your Project Today!