Historical Restoration Services
From the 20th Century Club, City Hall & Alling & Cory Buffalo Warehouse, Buffalo is proud of its history and the historic buildings that remain to tell the story. Along with these magnificent buildings are thousands of historic homes all over Erie County which are just as historic and beautiful. When it comes time to renovate such a place, it needs special care and attention that you'd be unwise to trust to just any contractor. From sanding, repairs, priming, reglazing, recaulking, painting & tiling we can restore your historic home or building back to its former glory and grandeur.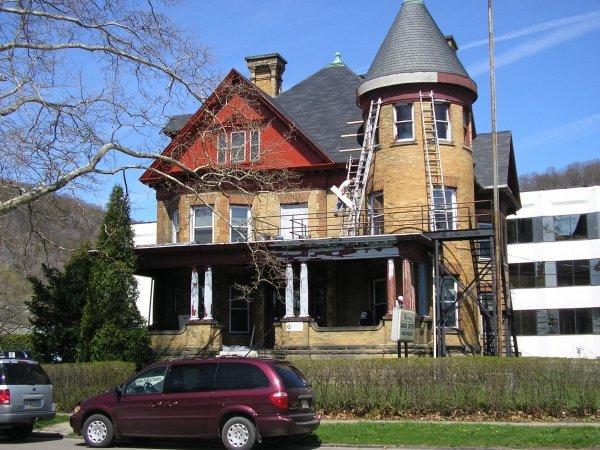 Structural Restoration and More
We match our youthful energy with an "old-timer" skillset that allows us to successfully take on historical restorations all over western New York. Come to us for brickwork, sandblasting, painting, carpentry, and any other structural restoration work you are considering. We have the expertise to update a building's structural integrity while keeping its historical integrity intact.

We had Braendel paint the exterior of our aluminum sided home. The job turned out amazing!! The workers were here on time each day, very professional and cleaned up after each days work. They were very responsive to the many questions I asked of them also. They also painted our concrete steps and vinyl shutters which turned out fantastic. When prepping and painting our home, they paid attention to all the details of our Dutch colonial.
We highly recommend Braendel
Bill Kish
I highly recommend Braendel Painting for any painting job you need to have done! They responded within a day of my placing a call for a quote. Both Jeff and Dan are knowledgeable and confident in what they do. The colors they suggested for the outside of my business were perfect! My bakery looks like a new building. Fred and Tim and Spencer worked for 2 days power washing, scraping, filling in the many holes before expertly painting my building.Thank you, guys!
Nancy Mangano
We recently had the exterior of our house and shed painted and were very happy with the quality of the work and the price was reasonable.

If there was anything keeping us from a 5 star rating it was only the time it took to complete. We were originally quoted 3 days but it took about a week. I got the impression they were a little tight on staff.

I will say Tom and Rob were very friendly and professional and did very good work! The few minor concerns and touch ups we had were addressed the same day we brought them up. Good job guys!
Jayson Canfield
Jeff and Dan were easy to work with and the only contractor that understand my budget constraints and worked with me. They completed several projects for me in 2019. I wish I found them first! I initially contacted Braendel for interior & exterior painting, then expanded to several projects. All the workers were pleasant and helpful. Of the 10 + contractors I've hired for extensive work, he & 1 other are the only ones that started and finished when they said they would. Also, on time each day. Note - The only issue is the pricing for painting was higher than anyone else but would not deter me hiring.
Margaret Moriarity
We hired Braendel Painting & Services for popcorn removal, ceiling repair / finishing and painting in our new home - We couldn't be happier with the results! Thank you Braendel! We would absolutely call them for future services!
Andrea Cronin
Start Your Project Today!