Decks, Pergolas, and Porticos
If you want the outdoor living space of your dreams, then you need an honest, skilled & passionate installation team. With Braendel, you find all three and much, much more. From the start where we draw up your custom deck, to the finish when we stain the final product and review our handiwork you'll get the best we have to offer.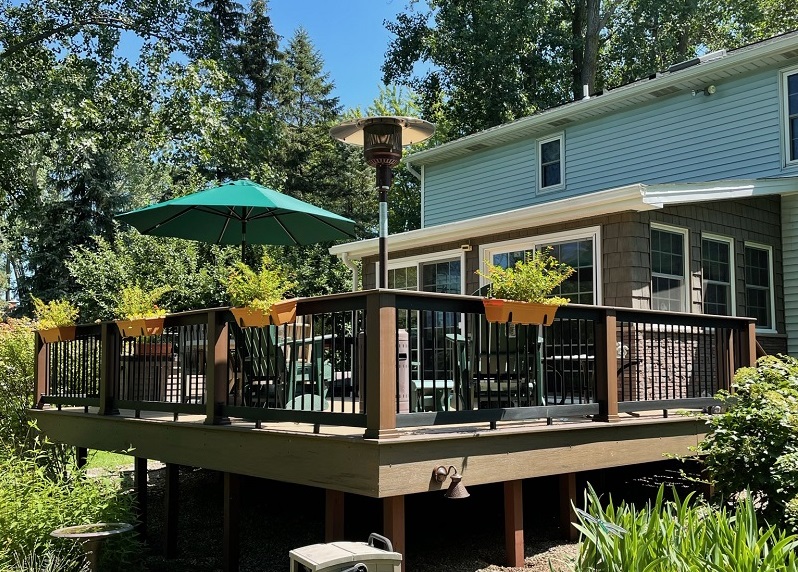 Expand Your Outdoor Living Space
The weather in Buffalo doesn't always accommodate lounging on the deck, but boy are the summers worth it! Whether you're looking to build a deck at a lake house, a small patio to grill on, or a portico to welcome visitors into your home, our team is equipped to handle the process from start to finish. Step one is giving us a call today to schedule your free estimate. We'll meet in-person to discuss your vision and let you know what it'll take to get there.
A deck is an extension of your home and in the warmer months may be your most valuable piece of real estate. It doesn't matter if you like reading in the peace and quiet, grilling, or running around because you're a dog or kid, a new deck is the way to go.
Worried about getting a little bit too much sun? Then, how about a covered porch/patio or pergola? Let us know what you're looking for and our carpenters will go to work to install your new living space.

Quality work at a fair price. Great job! Highly recommended!
Danny Radel
Jeff and Dan gave us an estimate that was very descriptive in what exactly they were going to do. When it came to having the job done Mike and Bryan did an excellent job and they made sure everything was perfect before moving onto the next room. It's really nice to see such hard workers who take the time to do things right in this rush society.
Bill Doll
Great experience. Had some exterior work done couldn't be more pleased.
From start to finish everything that was promised was delivered. The price was very reasonable. For any future projects that I need done Braendel will be my first choice.
Irene Connors
We had our bathroom remodeled by Braendel and are very pleased with the job they did. Their workers are highly skilled and quite personable.
Gary
Had a fantastic experience with Braundel's Painting and Services. Last June I hired some guy to paint my bathroom. He charged me in full but only painted half of it and I got ripped off. Luckily Jeff came to the rescue to see what happened and he was so nice to help me out. He sent Fred over to finish the job. Fred worked really hard and did a fantastic job to make sure he painted the bathroom perfectly. I was totally impressed and very satisfied with their services. This place is reliable and I can count on Jeff make sure I get what I need done here. I am so grateful for everything he has done for me. I would recommend Braundel Painting & Services for painting.
Wendi
Start Your Project Today!