Exterior Painting in Buffalo, NY
When it comes to freshening up the exterior of your home or business, there's no better name than Braendel. Our team of painting contractors is experienced in exterior painting for residential and commercial spaces. Whether you're looking for guidance on a new exterior paint color for your home, or you're interested in a fresh coat for your commercial location, Braendel is a name you can trust. 
We know that choosing to paint your commercial or residential location is no small task. Braendel Services offers high-quality, professional exterior painting in Buffalo, NY for any location, big or small. If you're ready to enliven your home's exterior or your business' storefront, give Braendel a call. We offer free estimates on our exterior painting services.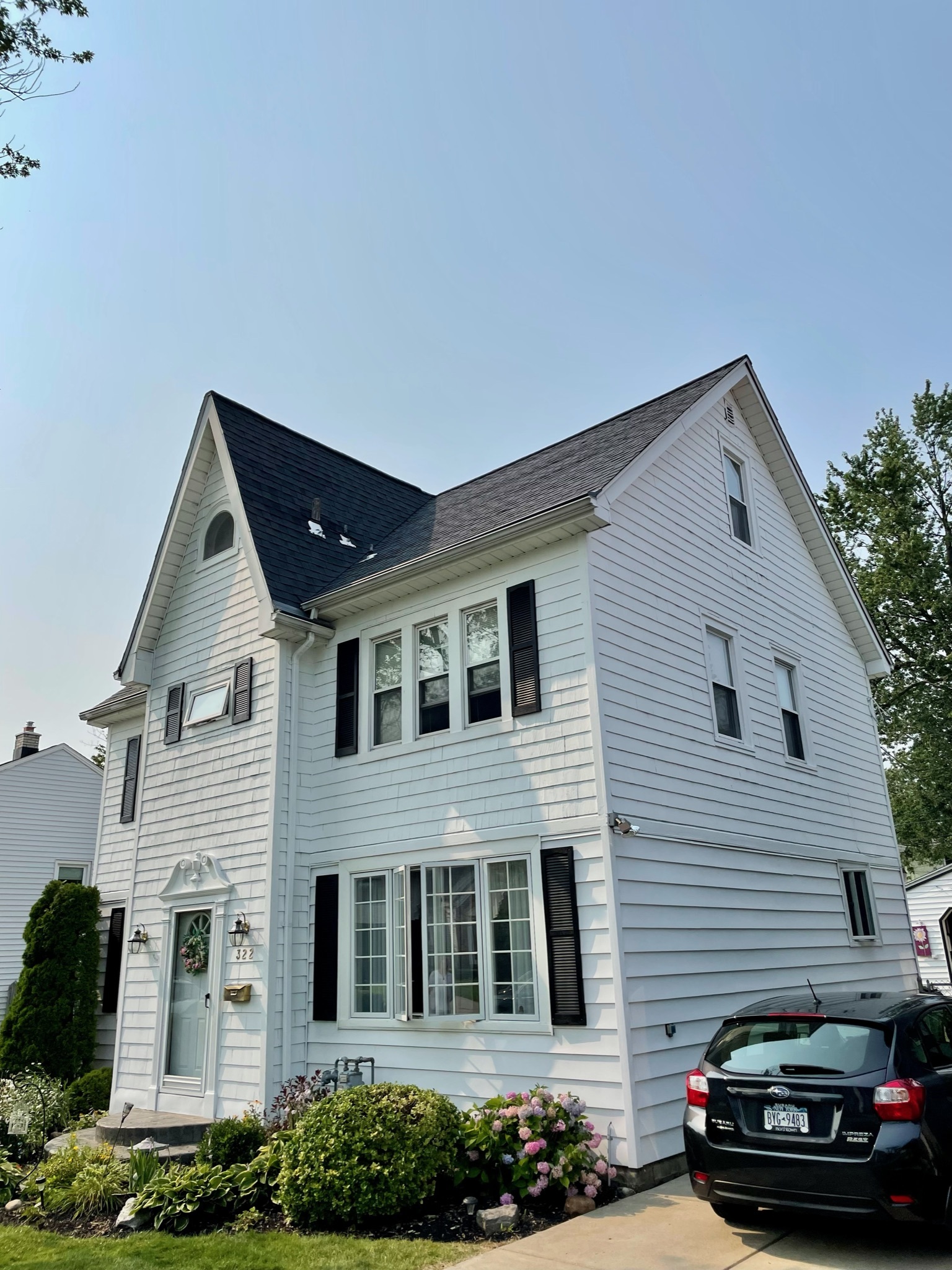 Residential Exterior Painting
Repainting your home's exterior can increase your home value and create a space that you love to live in. Whether you're thinking about adding a brighter shade of color or considering something classic, a fresh coat of paint can make your home look new again.

Painting your home's exterior is a big job - it takes time and attention to detail. Braendel provides quality work and collaborates with you every step of the way. We treat every home like our own, practicing professionalism the minute our team steps foot on the job site.
How Braendel will care for your home:
Lay clean drop cloths or plastic coverings around your home's perimeter, making sure to protect any garden areas, lawn items, or exterior decor

Safely clean your home with a pressure washer to prepare for painting

Ensure your home's exterior surfaces are smooth, sanding them or scraping as necessary to make sure they're ready for fresh paint

Work with you to choose an appropriate paint for your home

Prime the area before we paint to make sure your new coat lasts as long as possible

Braendel accommodates all work schedules so that you don't have to go out of your way to beautify your home. Our foreman will be on the job site at all times and our team will work with you to choose a new color that you love. Get in touch with Braendel Services to schedule an appointment to have your home's repaint assessed and estimated.
Commercial Painting Services
Perhaps your commercial space needs some new additions, upgrades, or a contemporary look and feel. A fresh coat of paint might be all you need to enliven your space and make your exterior look inviting to potential customers. New colors and fresh coats of paint will drastically increase your curb appeal, while also protecting your commercial exterior at the same time. Not to mention that a simple repaint is a lot less expensive than an upgrade, remodel, or exterior renovation. If you think it may be time to add some novelty to your commercial space or brighten up your exterior with a beautiful color, get a quote from Braendel today and learn more about our commercial painting services.
Frequently Asked Questions
Can you paint vinyl siding?
Yes, you can paint vinyl siding! Painting vinyl siding is actually more cost effective than completely replacing your siding. Painting your vinyl siding instead of replacing it altogether can potentially save you thousands of dollars. Sherwin Williams offers a variety of paint colors that are completely safe for vinyl siding. These paints will not warp or damage your siding. Call Braendel Services to ask about repainting your vinyl siding today!
Can you use exterior paint inside your home?
Does exterior paint increase your home's value?
How do you choose exterior paint colors for your house?
How long does exterior paint last?
Can you paint exterior brick?

Had a fantastic experience with Braundel's Painting and Services. Last June I hired some guy to paint my bathroom. He charged me in full but only painted half of it and I got ripped off. Luckily Jeff came to the rescue to see what happened and he was so nice to help me out. He sent Fred over to finish the job. Fred worked really hard and did a fantastic job to make sure he painted the bathroom perfectly. I was totally impressed and very satisfied with their services. This place is reliable and I can count on Jeff make sure I get what I need done here. I am so grateful for everything he has done for me. I would recommend Braundel Painting & Services for painting.
Wendi
Painted the house and garage! They did an excellent job. On time and cleaned up! Would recommend!
Jacqueline Blackley
Quick work and reasonable
Deb Delaney
We bought our home 18 years ago and I can honestly say that it has never looked better! We have a Tudor style home with cedar siding and stucco. They were very thorough. Our home was a few years over due for a new paint job and they made sure it received the extra care it needed. The people were so responsive from start to finish. The crew was friendly & professional. They finished in the time that they said it would take and everything was completely cleaned up when they left. I am just thrilled with the outcome.
Elaine James
They painted the exterior of our house last month. We were totally pleased with the workers, finished job, time frame. We would definitely hire them for more work on our home.
Connie Tinney
Start Your Project Today!