Commercial and Residential Exterior Painting in Buffalo, NY
When it comes to painting and wallpapering services, Braendel is the only company in the area that you should depend on. That is of course if you're looking for a painting contractor that does the job right at a reasonable price every time. Because we have a full team of qualified, professional painters on staff, we can take care of all of your interior and exterior painting needs from your cabinets to vinyl siding.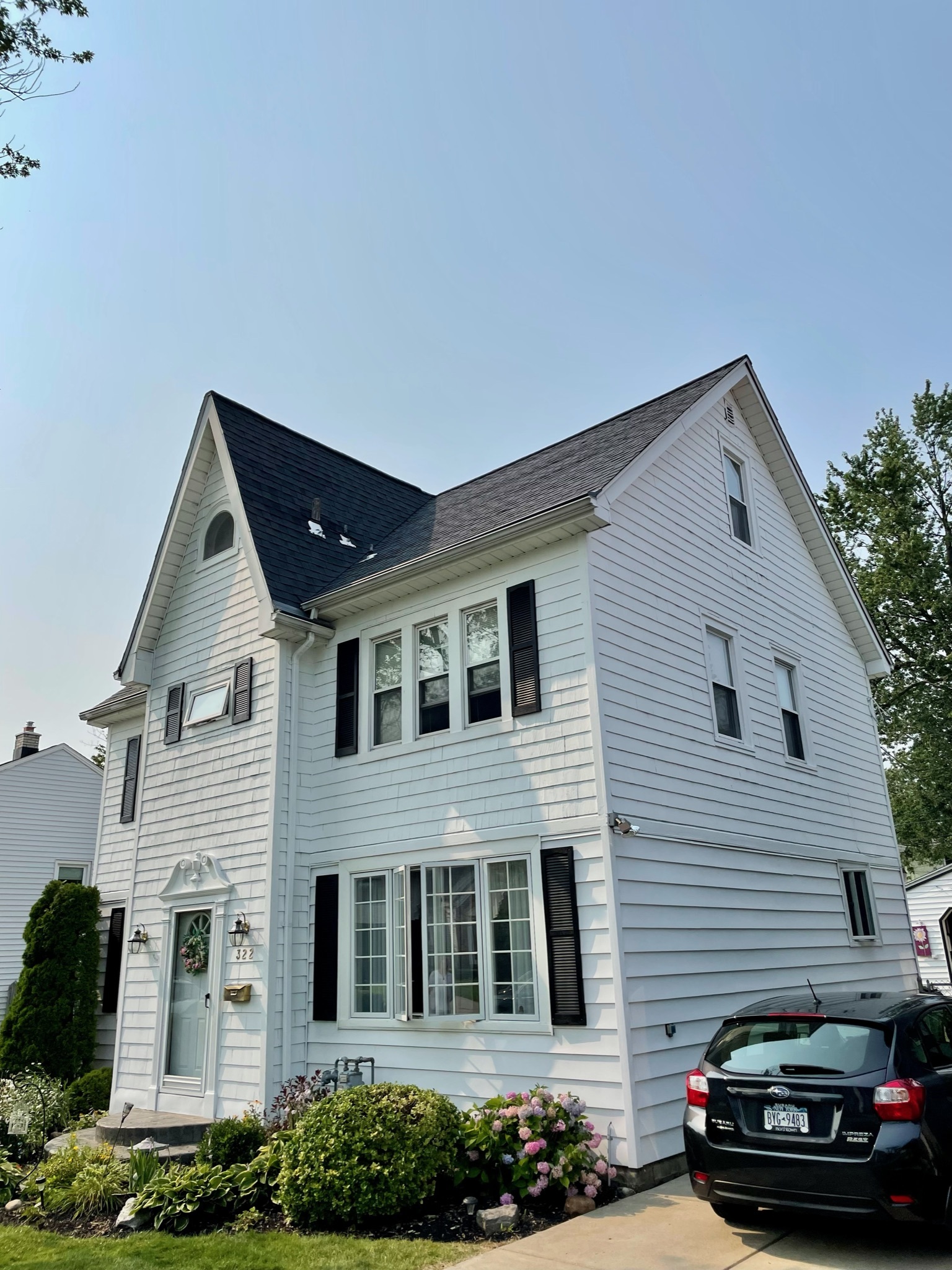 Painting Services Offered by Braendel
We have the equipment and the skilled staff to perform virtually any commercial painting project.
And since we often find that commercial work requires certain remodeling and fix-up, we have the trained staff to perform that work as well.
Commercial, industrial and residential painting
Commercial and residential wallpapering
Interior and exterior painting
Wallpaper removal
Free estimates
Design consultation
Exterior pressure washing to prepare the painting surface
We accommodate all work schedules (days, nights, weekends). A foreman is on-site at all times. We assist customers in selecting colors and the proper products for the job.
Repainting the exterior of your home or business can go a long way towards increasing your curb appeal. Did you also know that a new coat of paint can also preserve and add durability to your exterior as well? The first thing our professional painters will do is set up an appointment for a free estimate to evaluate the job and provide you with an estimate on-site. If you agree to the estimate, we can begin our process.
Contact Braendel today for a free estimate on painting services in Buffalo, NY!

I just have to tell you all at Braendel Painting & Services that I cannot believe my house could look so good. I just had the best compliment from people working on my furnace that my house looks beautiful! The painting over the brick is exactly what I needed. Jose, Hassan and Alex were a pleasure to work with. The heat was unbearable and they were here early in the am every day. You guys are amazing. Thank you to all! Job well done!
Deb
We had our bathroom remodeled by Braendel and are very pleased with the job they did. Their workers are highly skilled and quite personable.
Gary
Jeff and Dan gave us an estimate that was very descriptive in what exactly they were going to do. When it came to having the job done Mike and Bryan did an excellent job and they made sure everything was perfect before moving onto the next room. It's really nice to see such hard workers who take the time to do things right in this rush society.
Bill Doll
Had a fantastic experience with Braundel's Painting and Services. Last June I hired some guy to paint my bathroom. He charged me in full but only painted half of it and I got ripped off. Luckily Jeff came to the rescue to see what happened and he was so nice to help me out. He sent Fred over to finish the job. Fred worked really hard and did a fantastic job to make sure he painted the bathroom perfectly. I was totally impressed and very satisfied with their services. This place is reliable and I can count on Jeff make sure I get what I need done here. I am so grateful for everything he has done for me. I would recommend Braundel Painting & Services for painting.
Wendi
Braendel did an excellent job with our interior painting, installation of recessed ceiling lights and ceiling fan. The whole team was very professional. From start to finish they paid attention to detail. Will definitely contact again for all home improvements.
JT W
Start Your Project Today!