Siding Installation in Buffalo, NY
Are you in the market for some new siding for your home? Then you're in the right place because Braendel offers quality siding services in Buffalo, NY. We are obsessed with providing every single customer with the highest quality of workmanship at a fair price. From top to bottom, our team of licensed and qualified professionals can handle every aspect of your exterior remodel. Give your home a classic or modernized look with any of the many siding options we offer like vinyl, engineered wood & fiber cement.
Maybe you already live in your dream home, but it just needs a few touch-ups to bring it alive. If that's the case, then it's time to get in touch with us today to schedule a no-obligation estimate to discuss your exterior siding project.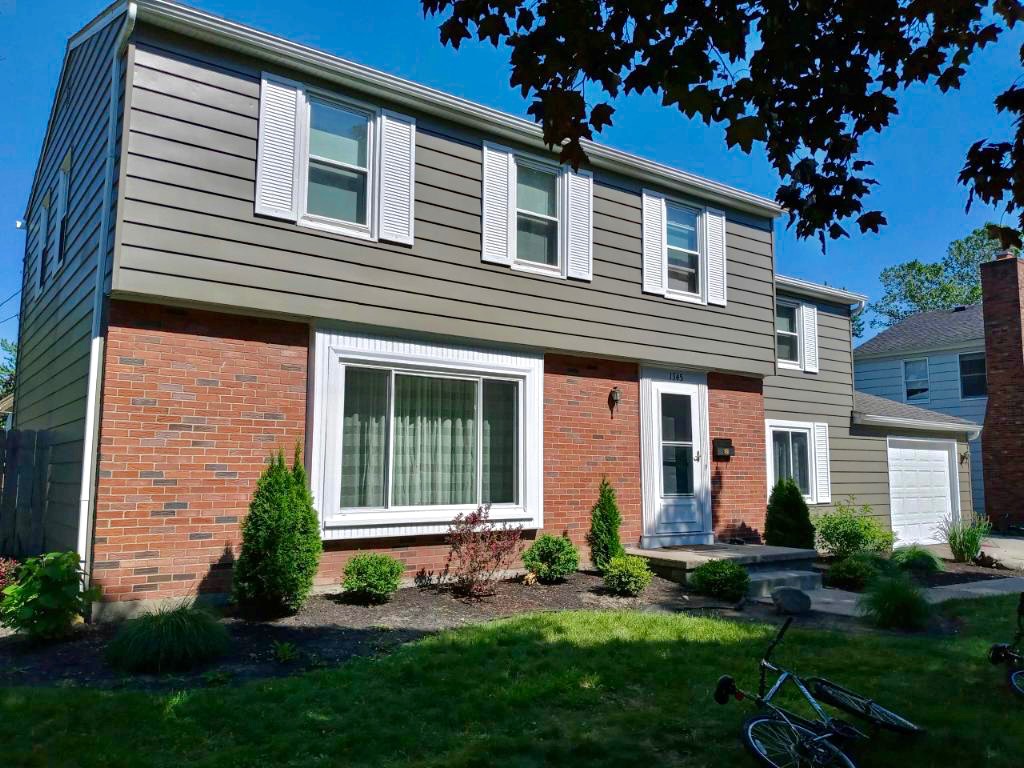 Benefits of Installing Vinyl Siding
Durability
Sustainability
Easy Maintenance
Low Cost
Protect your biggest investment with your pick of our wide variety of colors and styles. It's true, you can have the best of both function and aesthetics when you go with Braendel for your siding project.
Call the professionals who can help walk you through the process and give you a free estimate practically on the spot!

Braendel power washed and painted my home and installed new porch railings and pillars they exceeded my expectations and paid attention to every detail. I have used them in the past when they gutted my kitchen and painted my cupboards. I definitely will use them again when I plan my next home project. Thank you for your professionalism and detail you are awesome.
Mary Lubniewski
We recently had our great room and entry painted and hardwood flooring installed by Braendel. All the personnel were professional, friendly, and hard working. They were courteous and accommodating of our needs and requests. The workmanship was excellent and the crews did a thorough clean up. We would definitely hire them again and recommend the company to friends and family.
Janet McLain
Painted the house and garage! They did an excellent job. On time and cleaned up! Would recommend!
Jacqueline Blackley
I just have to tell you all at Braendel Painting & Services that I cannot believe my house could look so good. I just had the best compliment from people working on my furnace that my house looks beautiful! The painting over the brick is exactly what I needed. Jose, Hassan and Alex were a pleasure to work with. The heat was unbearable and they were here early in the am every day. You guys are amazing. Thank you to all! Job well done!
Deb
Had a fantastic experience with Braundel's Painting and Services. Last June I hired some guy to paint my bathroom. He charged me in full but only painted half of it and I got ripped off. Luckily Jeff came to the rescue to see what happened and he was so nice to help me out. He sent Fred over to finish the job. Fred worked really hard and did a fantastic job to make sure he painted the bathroom perfectly. I was totally impressed and very satisfied with their services. This place is reliable and I can count on Jeff make sure I get what I need done here. I am so grateful for everything he has done for me. I would recommend Braundel Painting & Services for painting.
Wendi
Start Your Project Today!