Siding Installation in Buffalo, NY
Are you in the market for some new siding for your home? Then you're in the right place because Braendel offers quality siding services in Buffalo, NY. We are obsessed with providing every single customer with the highest quality of workmanship at a fair price. From top to bottom, our team of licensed and qualified professionals can handle every aspect of your exterior remodel. Give your home a classic or modernized look with any of the many siding options we offer like vinyl, engineered wood & fiber cement.
Maybe you already live in your dream home, but it just needs a few touch-ups to bring it alive. If that's the case, then it's time to get in touch with us today to schedule a no-obligation estimate to discuss your exterior siding project.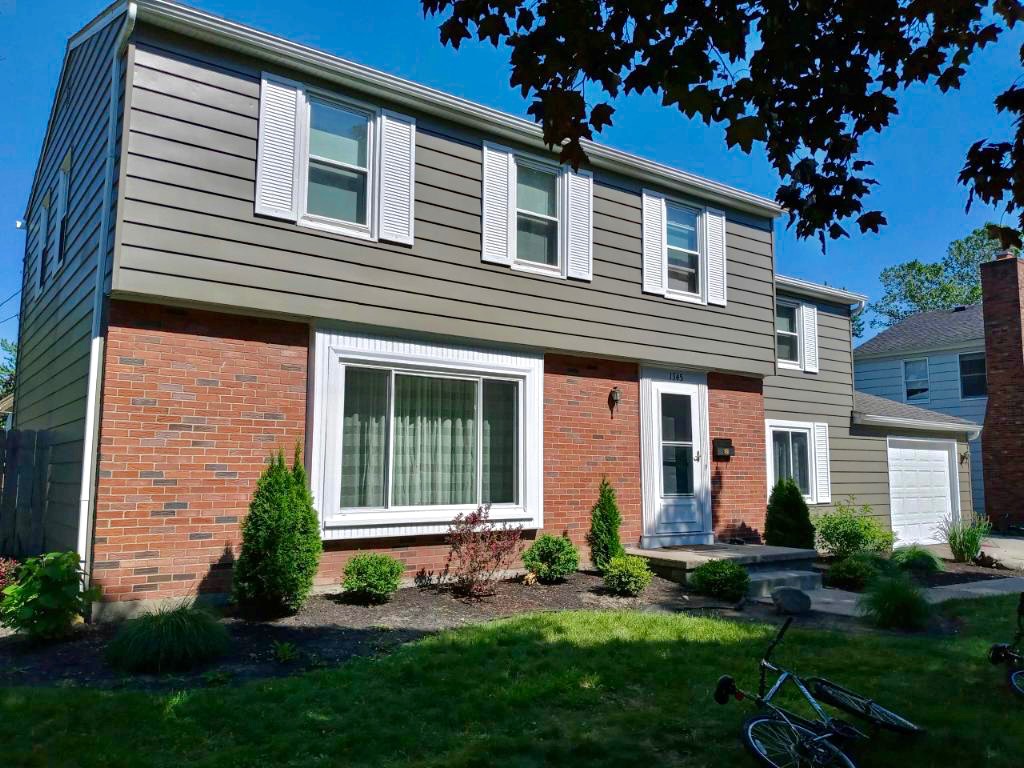 Benefits of Installing Vinyl Siding
Durability
Sustainability
Easy Maintenance
Low Cost
Protect your biggest investment with your pick of our wide variety of colors and styles. It's true, you can have the best of both function and aesthetics when you go with Braendel for your siding project.
Call the professionals who can help walk you through the process and give you a free estimate practically on the spot!

Quality work at a fair price. Great job! Highly recommended!
Danny Radel
To all the staff at Braendel, Mark and I would like to extend a special thank you for your assistance in painting the inside rooms of our new home and with the assistance with tiling the kitchen and tolerating Dutchess, our Great Dane, during their lunch hour. In addition, we would like to express our appreciation for the dedication and professionalism of your company.

Your friendly staff worked very hard on this project and we would like them to know it did not go unnoticed. Our home is beautiful, more than we could have imagined. If you need our assistance for a reference, please do not hesitate to ask. Once again, thank you for helping us make our dreams come true.
Peggy & Mark Grandin
Painted the house and garage! They did an excellent job. On time and cleaned up! Would recommend!
Jacqueline Blackley
I have been dealing with Jeff from Braendel's for 3 years now. They painted my historic 1851 home deep in the heart of Allentown, New York. They were the best quote. They did the job clean without us even being bothered of their presence. I had a few small spots 2 years later that were peeling and Jeff had his crew come out and do touchups with no questions asked.

I know that this stuff is expected when you hire someone, but this is not always the case. I give them 2 thumbs up and I am very picky, having been in the customer service industry my whole life. I hope this helps in this emotional decision.
Brando Snyder
We bought our home 18 years ago and I can honestly say that it has never looked better! We have a Tudor style home with cedar siding and stucco. They were very thorough. Our home was a few years over due for a new paint job and they made sure it received the extra care it needed. The people were so responsive from start to finish. The crew was friendly & professional. They finished in the time that they said it would take and everything was completely cleaned up when they left. I am just thrilled with the outcome.
Elaine James
Start Your Project Today!