Have Your Kitchen Remodeled in Buffalo, NY
Traditionally, kitchens have always been the heart of homes providing people with a place to eat, celebrate and enjoy each other's company. Whether you cook every night or just need a place to gather and eat, trust your kitchen remodeling to the best carpenters in Buffalo, NY.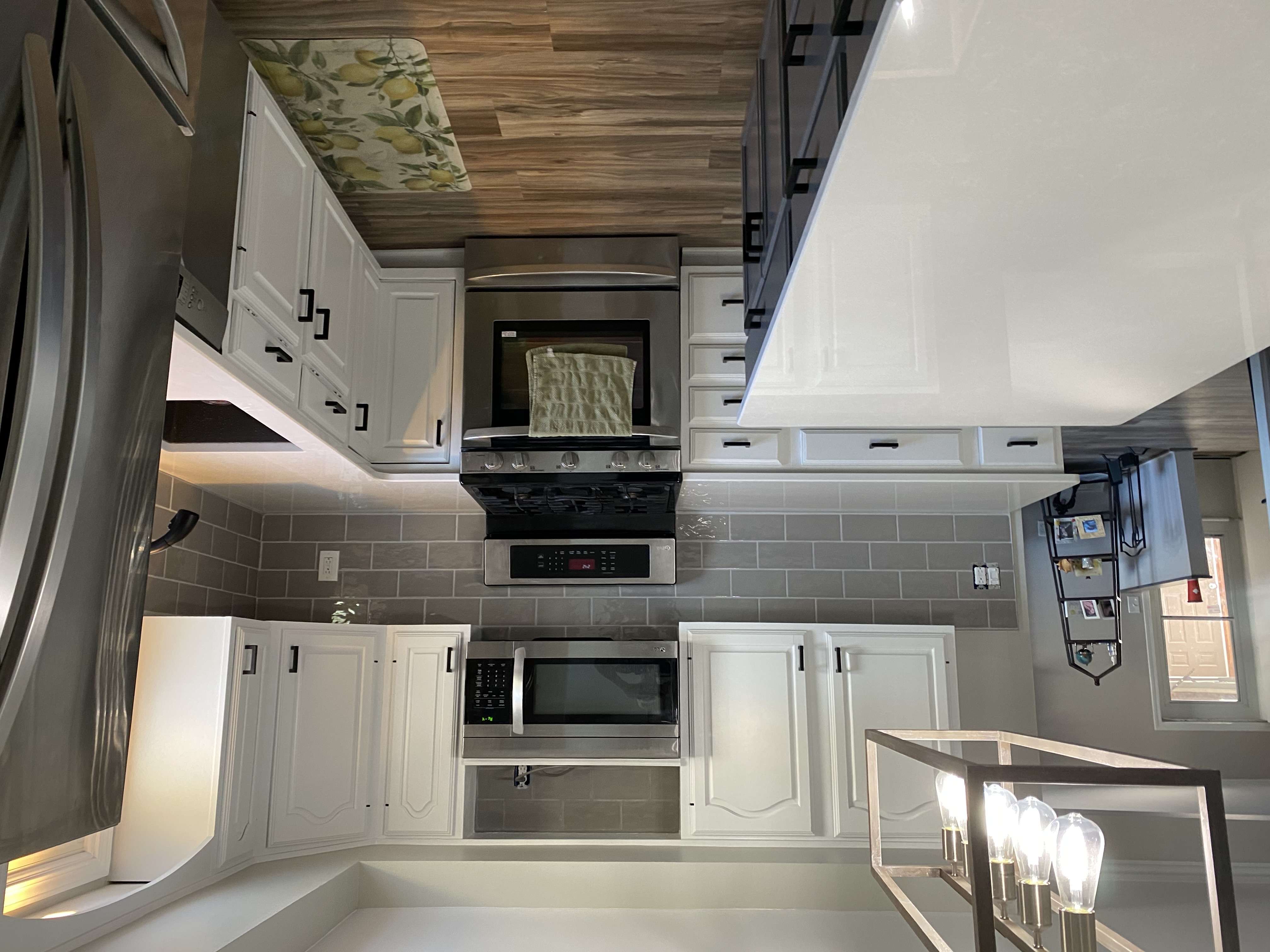 Kitchen Remodel Services
A lot goes into remodeling a kitchen from flooring and cabinetry to counters and backsplashes. In most homes, the kitchen is a tight, uncomfortable space that we just deal with. This doesn't have to be the case when you have the kitchen remodeling team at Braendel by your side. We will draw up custom design layouts to make sure every new piece in your kitchen serves a purpose in both function and look. When it comes to your budget, we can help you find ways to save money without cutting corners like refinishing your cabinets instead of replacing them.
Whether you're a gourmet cook, enjoy cooking as a hobby, or cook for a busy family, we can create the perfect kitchen space that best fits your needs. Our experienced carpenters will work with you to determine the best kitchen remodeling services and layout for your lifestyle.

We recently had the exterior of our house and shed painted and were very happy with the quality of the work and the price was reasonable.

If there was anything keeping us from a 5 star rating it was only the time it took to complete. We were originally quoted 3 days but it took about a week. I got the impression they were a little tight on staff.

I will say Tom and Rob were very friendly and professional and did very good work! The few minor concerns and touch ups we had were addressed the same day we brought them up. Good job guys!
Jayson Canfield
Great experience. Had some exterior work done couldn't be more pleased.
From start to finish everything that was promised was delivered. The price was very reasonable. For any future projects that I need done Braendel will be my first choice.
Irene Connors
They painted the exterior of our house last month. We were totally pleased with the workers, finished job, time frame. We would definitely hire them for more work on our home.
Connie Tinney
If you are need of an excellent, professional painting company, please contact Jeff or Danny at Braendel Painting Services, Inc. I received a call back the same day from Jeff to set up an appointment to give us a quote which he did while he was here. He said it would take 7 days to complete the interior of our home and they were done a 1/2 day early. Both Randy and I loved having Mike and Frank here to paint. They were so professional, worked so hard during the day and took pride in their work. We felt very comfortable having them in our home. They got us hooked on 91.7 FM and we are now fans as they are. They left the house in excellent condition each night. Please do not hesitate to call them for your painting needs.
Deborah Dittmar
Jeff and Dan gave us an estimate that was very descriptive in what exactly they were going to do. When it came to having the job done Mike and Bryan did an excellent job and they made sure everything was perfect before moving onto the next room. It's really nice to see such hard workers who take the time to do things right in this rush society.
Bill Doll
Start Your Project Today!