Have Your Kitchen Remodeled in Buffalo, NY
Traditionally, kitchens have always been the heart of homes providing people with a place to eat, celebrate and enjoy each other's company. Whether you cook every night or just need a place to gather and eat, trust your kitchen remodeling to the best carpenters in Buffalo, NY.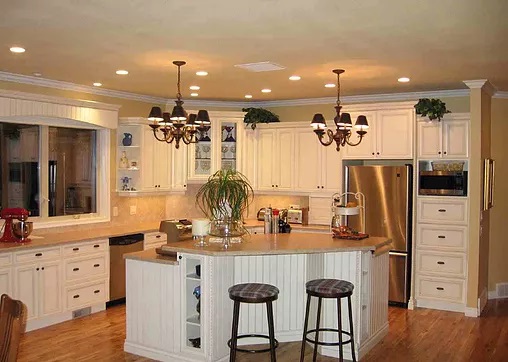 Kitchen Remodel Services
A lot goes into remodeling a kitchen from flooring and cabinetry to counters and backsplashes. In most homes, the kitchen is a tight, uncomfortable space that we just deal with. This doesn't have to be the case when you have the kitchen remodeling team at Braendel by your side. We will draw up custom design layouts to make sure every new piece in your kitchen serves a purpose in both function and look. When it comes to your budget, we can help you find ways to save money without cutting corners like refinishing your cabinets instead of replacing them.
Whether you're a gourmet cook, enjoy cooking as a hobby, or cook for a busy family, we can create the perfect kitchen space that best fits your needs. Our experienced carpenters will work with you to determine the best kitchen remodeling services and layout for your lifestyle.

Quality work at a fair price. Great job! Highly recommended!
Danny Radel
Wonderful group of guys. Prompt....neat....orderly....friendly and great price. Will definitely use them again!!!!
Penny Gorman
To all the staff at Braendel, Mark and I would like to extend a special thank you for your assistance in painting the inside rooms of our new home and with the assistance with tiling the kitchen and tolerating Dutchess, our Great Dane, during their lunch hour. In addition, we would like to express our appreciation for the dedication and professionalism of your company.

Your friendly staff worked very hard on this project and we would like them to know it did not go unnoticed. Our home is beautiful, more than we could have imagined. If you need our assistance for a reference, please do not hesitate to ask. Once again, thank you for helping us make our dreams come true.
Peggy & Mark Grandin
I just have to tell you all at Braendel Painting & Services that I cannot believe my house could look so good. I just had the best compliment from people working on my furnace that my house looks beautiful! The painting over the brick is exactly what I needed. Jose, Hassan and Alex were a pleasure to work with. The heat was unbearable and they were here early in the am every day. You guys are amazing. Thank you to all! Job well done!
Deb
We had our bathroom remodeled by Braendel and are very pleased with the job they did. Their workers are highly skilled and quite personable.
Gary
Start Your Project Today!